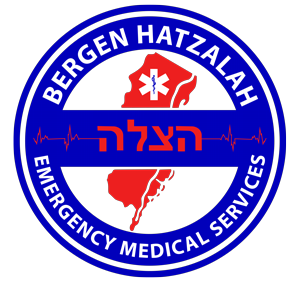 About Bergen Hatzalah

Bergen Hatzalah is an affiliate of Chevra Hatzalah based moments away in New York City. Hatzalah is the largest volunteer Emergency Medical Services (EMS) agency in the United States with over 1,100 volunteer EMTs, 200 paramedics and close to 100 ambulances spread throughout the New York Metropolitan area. Hatzalah's state-of-the- art dispatch center, the only non-governmental dispatch center in the United States with the rights and capabilities to obtain blocked caller ID information (similar to some 911 call centers) receives and dispatches close to 75,000 calls annually. Hatzalah's response strategy focuses on dispatching the closest responders to the patient's side from widely dispersed and fully equipped EMTs, paramedics, and physicians.

The team spearheading Bergen Hatzalah has a combined near century of Hatzalah and EMS experience. They've all lived in Bergen County for more than 20 years and have witnessed the need to bring Hatzalah's lifesaving services to our wider community.

Bergen Hatzalah is 100% volunteer run and as such all donations will go directly towards funding our operating costs. Our success will only be achievable through your generous contribution. Please consider partnering in our lifesaving effort.