About
NIGHT AT THE NET


VOLLEYBALL. FOODCOURT. CHILL.
NIGHT AT THE NET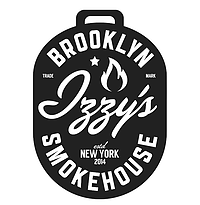 is the highly anticipated event of the summer, a project of YK Events & Co, taking place in an exclusive backyard setting in Lakewood, NJ. The Poolside volleyball tournament has 16 teams, 6 players to a team. There will be an outdoor food court offering world famous Izzy's smokehouse. Lounge areas will include an open bar with a mixologist, hookah lounge, and freshly rolled cigars.
Join us for the guys' night out of the summer while raising funds for a great cause benefitting SIHA.

Join a team or create your own team with friends or co-workers for team camaraderie.
Not playing? Join the event of the summer by donating a Minimum of $250.


ABOUT SIHA


Staten Island Hebrew Academy (SIHA) is a Yeshivah a short ride away from Lakewood, where dozens of children from not-yet-Frum Russian-Jewish families develop a connection to Torah and Yiddishkeit. Most students come from the unaffiliated Russian-Jewish community. With your help many of these precious neshomos will have a chance to grow up as proud shomrei Torah U'Mitzvos and be a part of the Klal for dorei doiros.
SIHA is revolutionizing the education of children from unaffiliated Jewish families by offering a superior academic curriculum while nurturing a deep love and appreciation for the students' Jewish heritage.
Read More About SIHA