About
Hike2Help is your opportunity to make a difference to benefit Camp Scholarships!
Join us on August 4th for our invigorating, nostalgic, wilderness experience that will be the highlight of your summer.

Please click here for a Scholarship Application and information.
In the last 5 years, our camp scholarships have made a difference in the lives of over 100 girls and their families.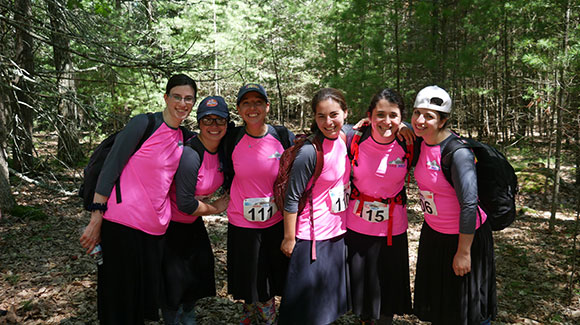 Enjoy a mildly strenuous and exhilarating 2 hour guided hike through the scenic forest along a riverbend.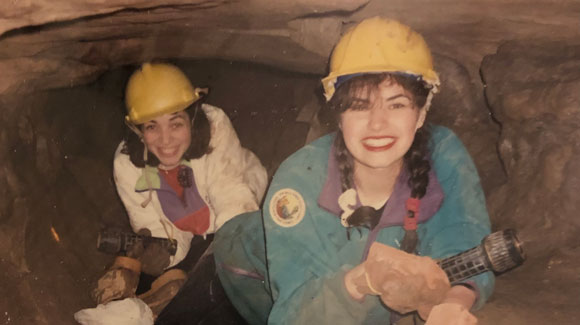 Caving exploration typically involves hiking underground through dark, rough, wet and sometimes narrow terrain. Pompey's Cave, which you will be guided through by professionals, is a great introduction to the sport/activity of caving as it is a non-technical cave and easily accessible.

How does all this fun benefit the Camp Sternberg Scholarship Fund?
That's where your sponsors come in!
To participate, each adventurer is asked to raise a minimum of $1,000 in sponsorship.
While many of us have felt a great personal loss at the petira of Rabbi Greenwald ZT"L, in truth, it is so much more than that. The Rabbi's loss has left a gaping hole not only in our hearts, but in our community. At Rabbi Greenwald's levaya, his sons spoke about how impossible it would be for any one person to take the Rabbi's place in Klal Yisroel, but how, if we each do our part, together we can do our best to fill that hole. Hike2help was born from the desire to make a difference and continue Rabbi Greenwald's tireless work on behalf of girls in the greatest need. Rabbi Greenwald ZT"L did so much for so many; this is our way of bringing an Aliya to his neshama and honor his legacy.
CAMP STERNBERG

SCHOLARSHIP FUND
All funds raised through Hike2Help will go directly to the Camp Scholarship Fund. Money from the Camp Scholarship Fund is used towards camp fees as well as other expenses incurred by scholarship recipients. Typical recipients are girls who are dealing with difficult home environments and family situations, who are also struggling financially. Camp is not a luxury for a girl with a sick brother, a girl who recently lost her mother or a girl whose parents are in the process of a tumultuous divorce. It is a respite from a painful reality; a chance to catch their breath while being inspired and supported. Rabbi Greenwald ZT"L knew that - and created Camp Sternberg as a utopia, where girls from all backgrounds and family situations could join together for a summer of fun and growth. So many of us know firsthand the impact this had on our lives and on others. Hike2help is our opportunity to give that same chance to others, and pass on Rabbi Greenwald's legacy.

Click here for a scholarship application, if you have both financial need as well as circumstances that make it essential for you to attend sleepaway camp.